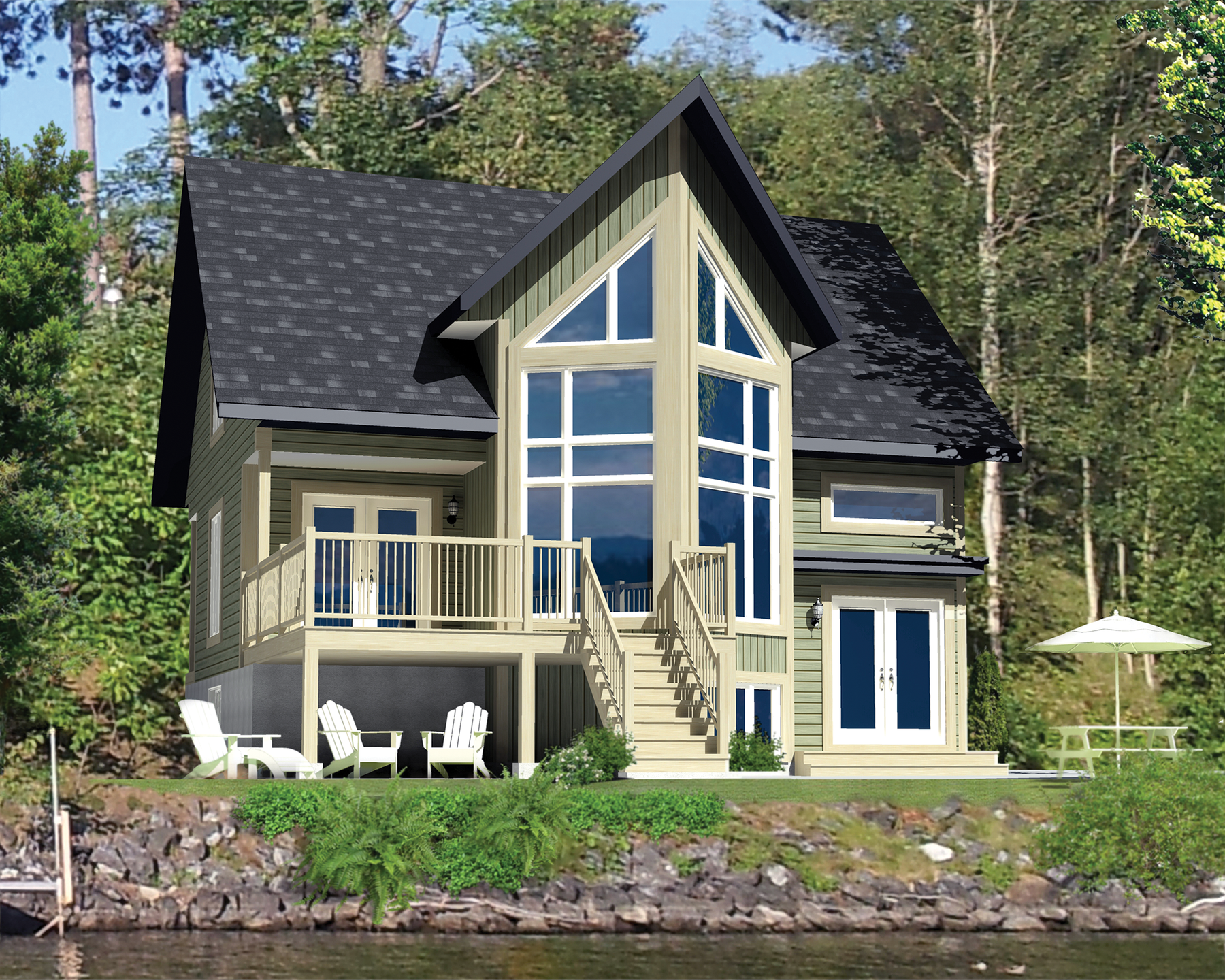 Families who enjoy the outdoors will love this Cape Cod style cottage. The house is 34 feet wide by 32 feet deep and offers a 1,461 square foot living area. The ground floor covers 860 square feet and features a functional kitchen with an island, a dining room that opens out to a partially covered terrace, a large living room with a wood fireplace open to the second floor, a bathroom and a laundry closet. The 601 square foot mezzanine overlooking the living room features two bedrooms and a bathroom.
Estimated prices based on purchase options and inclusions
Estimated prices based on purchase options and inclusions
Master at home 164 231 $ *
Ready to finish 322 490 $ *
Factory installation of the structure
Floors, walls, indoor divisions and roof
Exterior finish:
Doors and handles, mouldings and baseboard, gypsum and particle board stairs
Interior finish:
Plaster, paint, flooring, kitchen cabinets and vanity
Plumbing and electricity appliances
*The mentioned price is for budget, indicative purposes and calculated from base materials. The actual cost of a house depends on many factors and may vary: the purchase option selected, the delivery city and some materials used to manufacture the residence. Applicable taxes, the land and connections to services are not included in the price.
**Note that excavation, foundation and backfilling work is not provided. Contact our team to find out more.